2.126 views
La indignación de Robert Smith con iTunes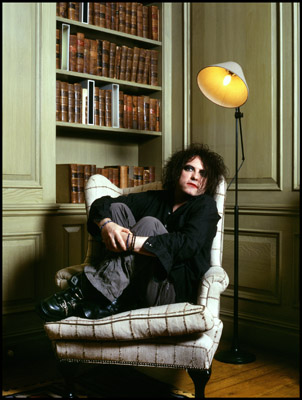 Nos cuentan en desconcierto que Robert Smith se ha pillado un cabreo de la ostia con la todopoderosa maquina de vender iTunes. 
El mosqueo ha sido tal que Smith a enviado un nota  electrónica despachandose agusto con frases como Who the fuck is going to pay this and not feel totally ripped off? y ante el modelo de negocio de iTunes y lo que el considera un timo en toda regla.
Los seguidores tienen que abonar 8 libras (unos 11 euros)  si quieren descargarse 5 temas del que será su nuevo trabajo 4:13 Dream y que se publica el 27 de octubre.
La nota es esta:
DEAR…
I FUCKING DESPAIR
AGAIN
HYPNAGOGIC STATES EP IS NOW UP ON UK ITUNES…
5 TRACKS FOR £7.99?
FOR FUCKS SAKE!
AND THE PACKAGE IS COMPLETEY MISSING THE EXTRA BONUS TRACK (65DOS LT REMIX OF "THE ONLY ONE")
SO
YOU CAN BUY THE FOUR REMIXES BY 30STM/AFI/MCR/FOB INDIVIDUALLY FOR 79P EACH…
BUT YOU ONLY GET THE 65DOS "EXPLODING HEAD SYNDROME" REMIX OF ALL FOUR SINGLES IF YOU PAY £7.99 FOR "THE ALBUM"…
IE YOU ARE BEING ASKED TO PAY £4.83 FOR THE 65DOS REMIX… !!!
WHO THE FUCK IS GOING TO PAY THIS AND NOT FEEL TOTALLY RIPPED OFF?
IT'S NOT A FUCKING ALBUM!
IT'S A 5 TRACK EP
AND YOU ARE SUPPOSED TO GET AN EXTRA FREE TRACK (THE 65DOS REMIX OF "THE ONLY ONE") IF YOU BUY IT AS A 5 TRACK EP
AND ITS SUPPOSED TO COST LESS IF YOU BUY IT AS A 5 TRACK EP THAN IF YOU BUY THE 5 TRACKS INDIVIDUALLY…
THAT IS WHAT WAS AGREED
THIS IS SO TOTALLY WRONG
I REALLY DO FUCKING DESPAIR
WHY IS IT SO INCREDIBLY DIFFICULT TO GET ANYTHING DONE RIGHT?
PLEASE FIX THIS NOW
---
Sobre esta entrada
Estas leyendo La indignación de Robert Smith con iTunes, una entrada en Itsaso
Publicada por

Klartt KT
09.21.08 / 12am
Categoria: